The Project
As an Executive Coach, Laure Oriol knows that communication is the key to a prosperous business and life. She wanted to showcase what she can offer to executives around the world with a modern, sleek, and bilingual website. Her goal is to attract new clients.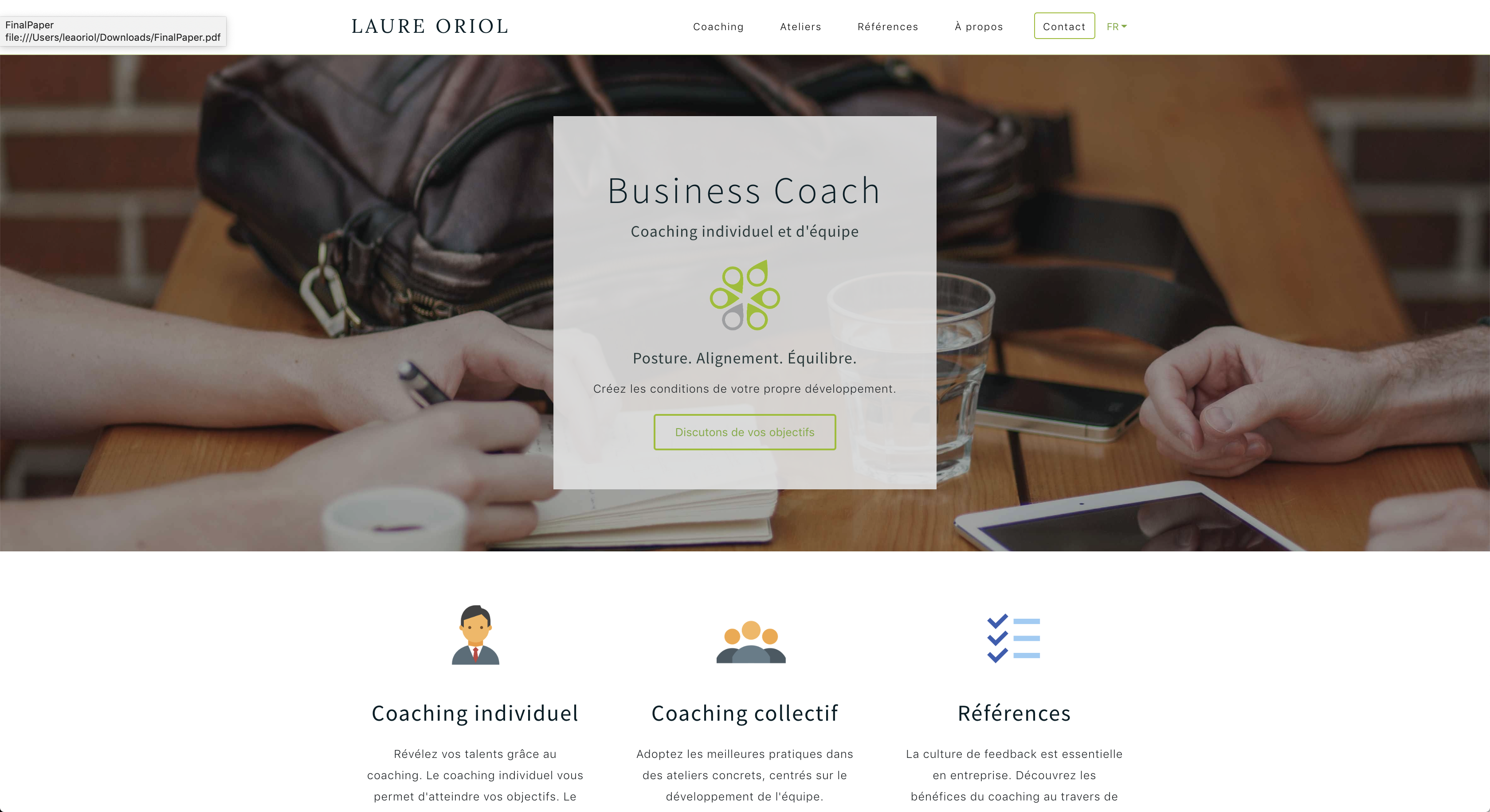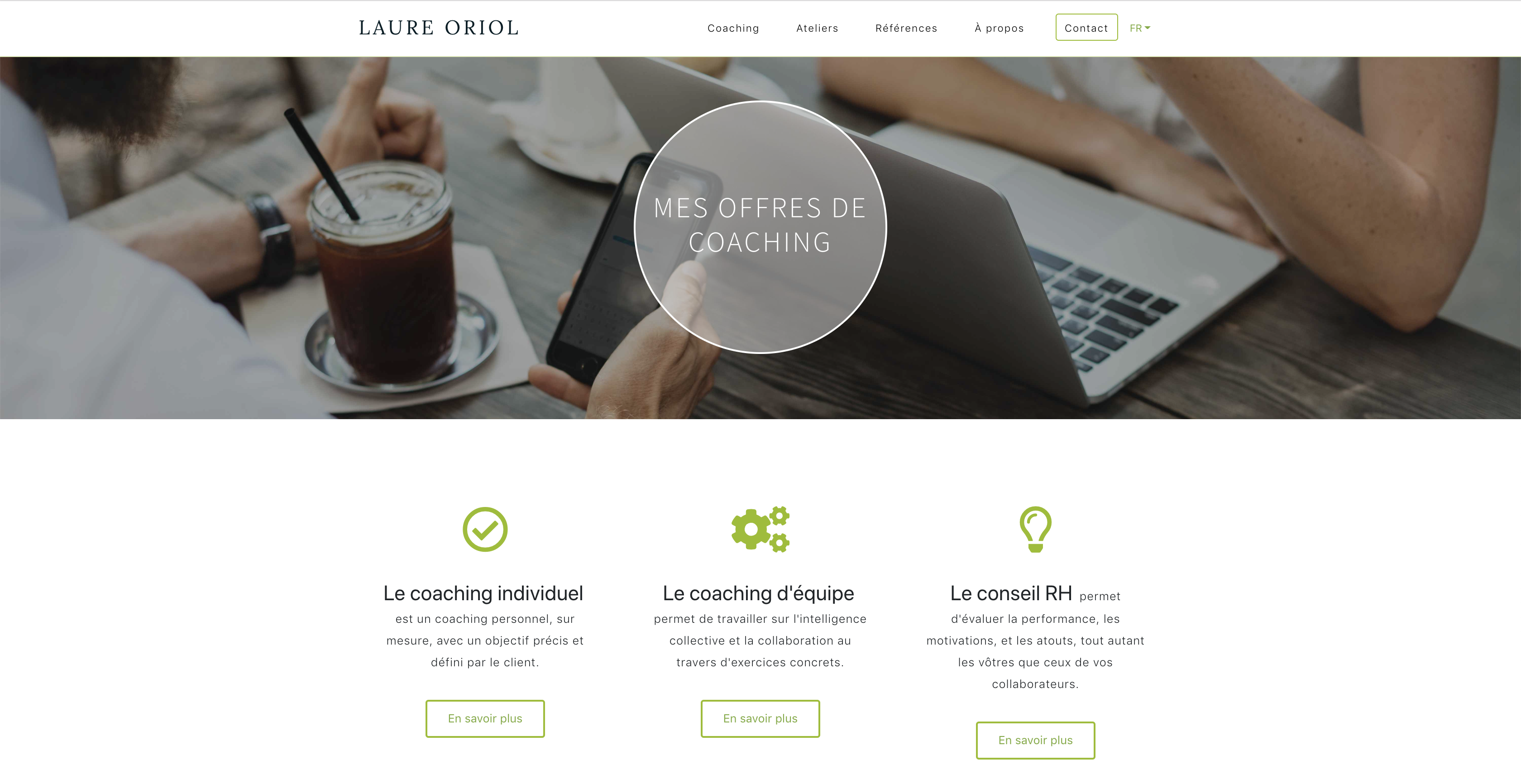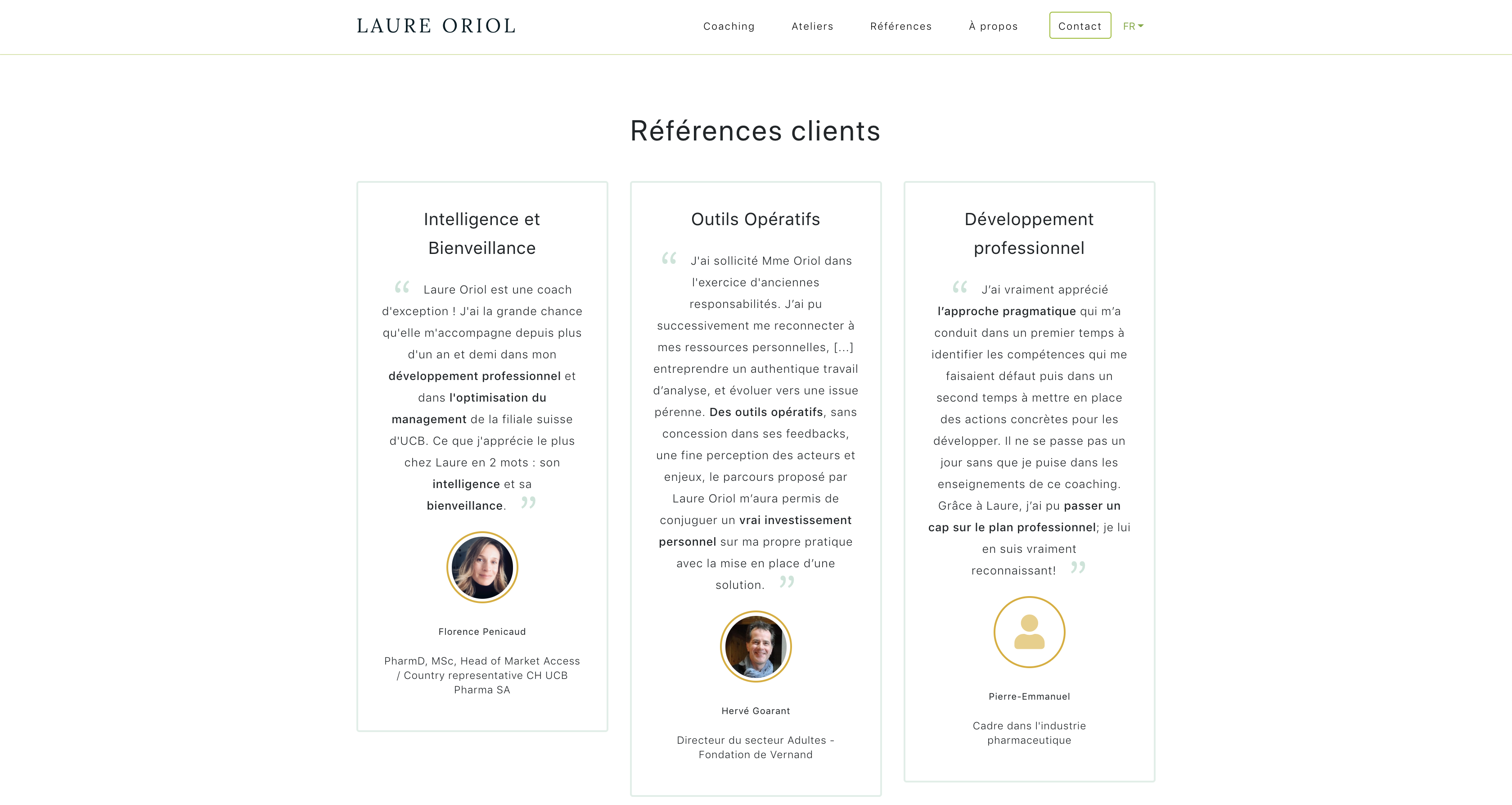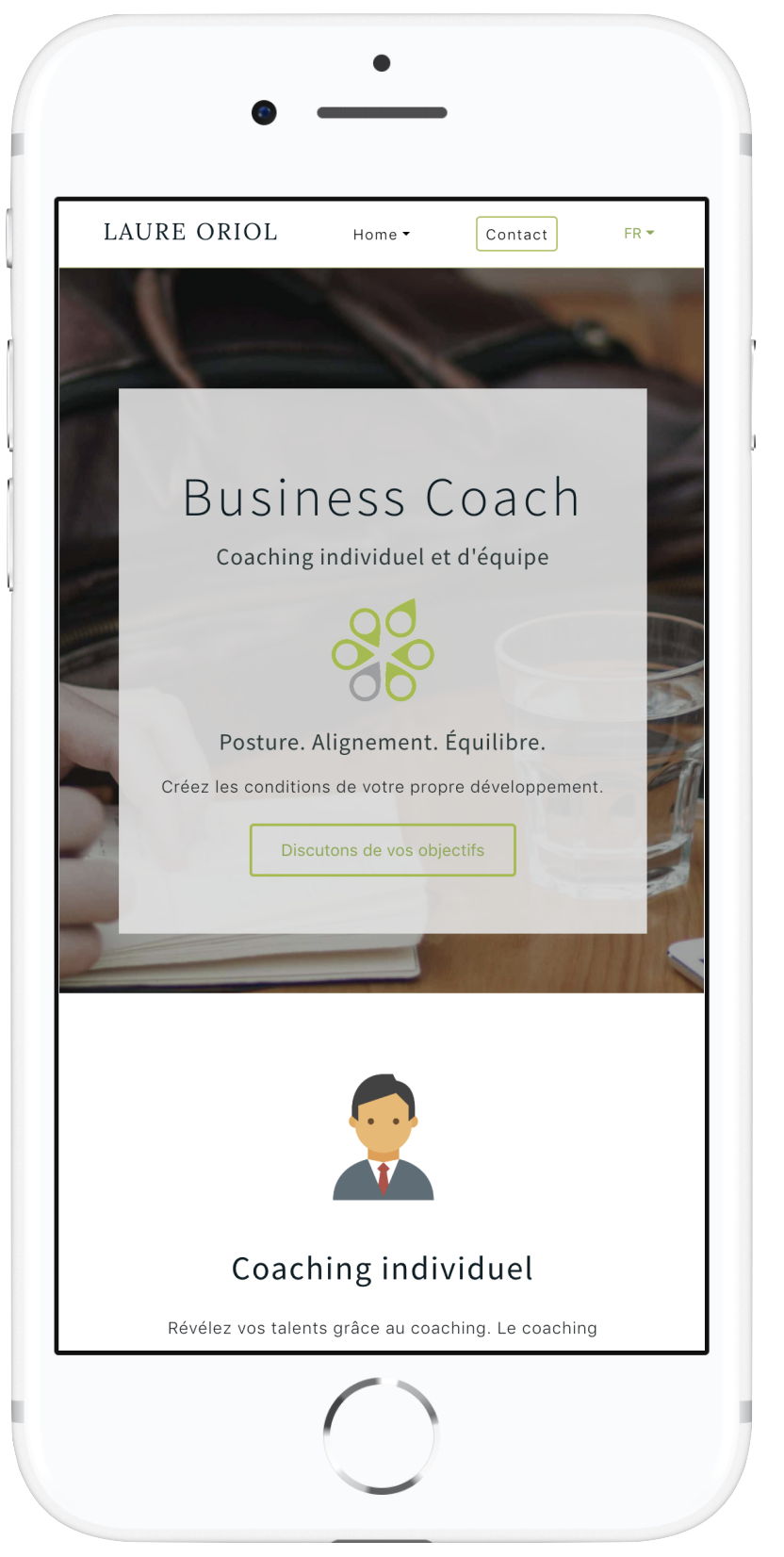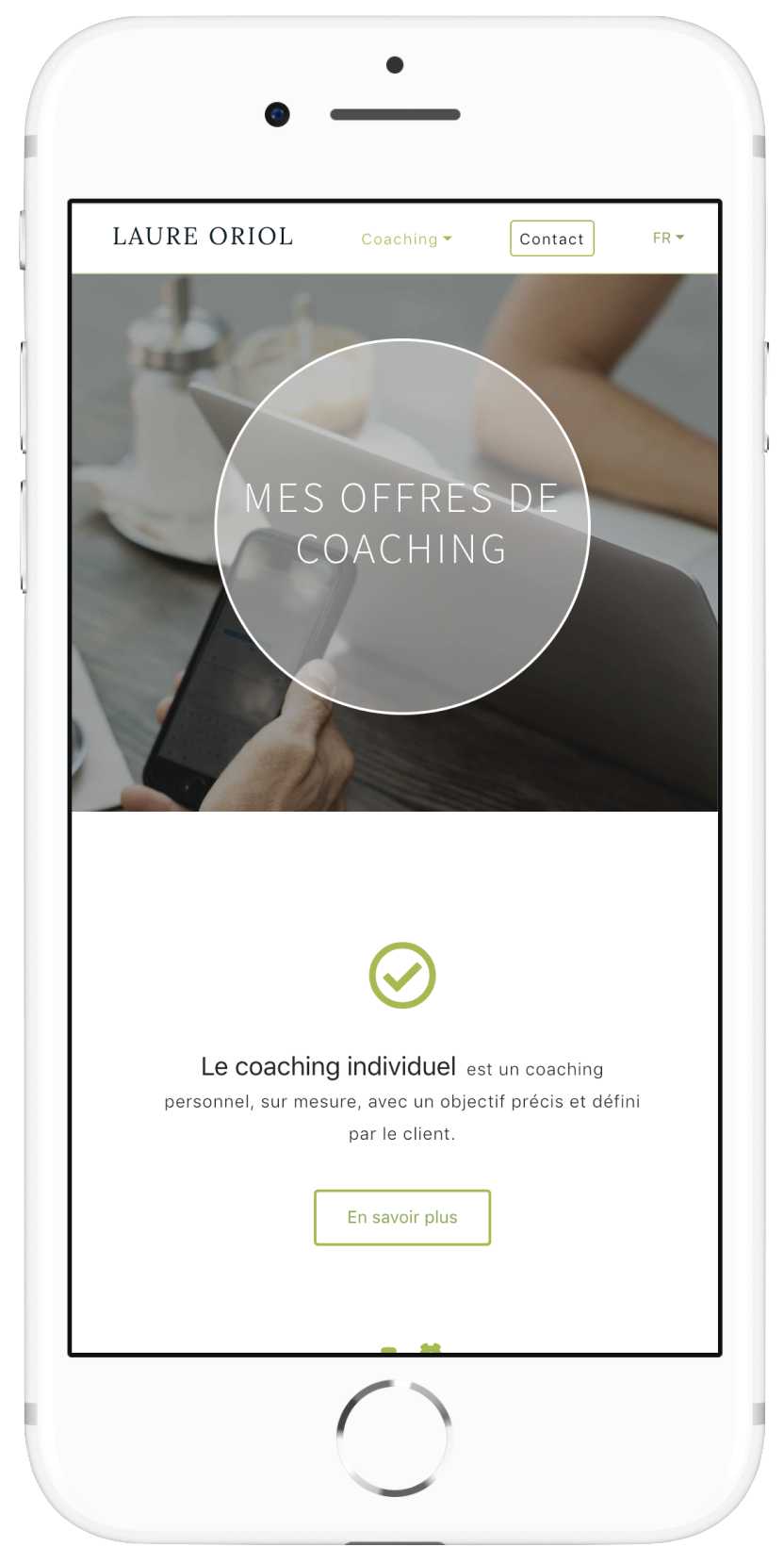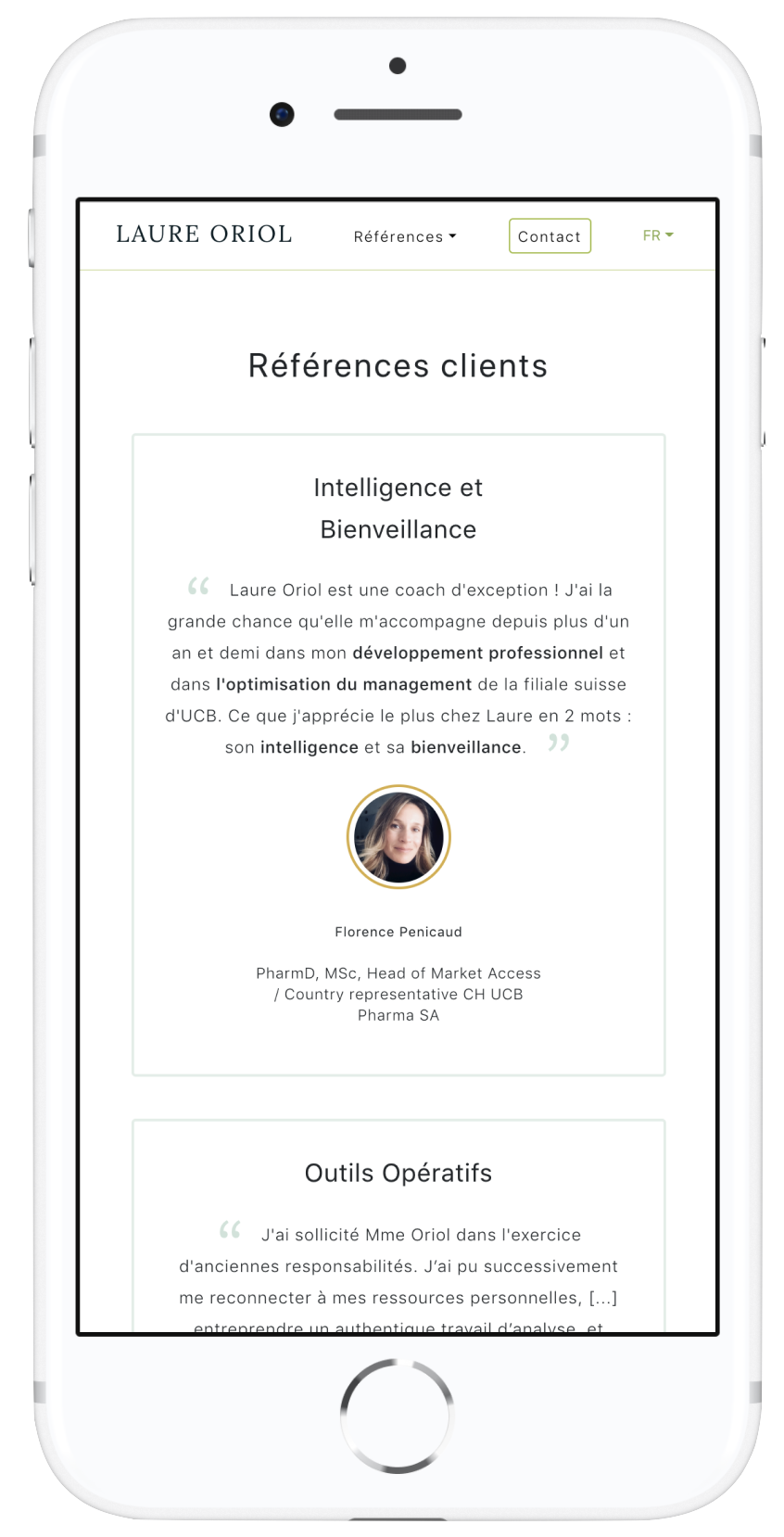 Product Design
Laure wanted a clear separation of her offers (coaching and workshops). She also wanted to highlight the testimonials she received over the years. To help a prospective client make the most of her portfolio, I focused on:
Contact discoverability: Laure's contact information is the main CTA of her homepage and always one click away
Offers highlight: I divided all of her offers into clear sections
Testimonials: to build trust, we shared some of her client's testimonials and added the brands for which she has worked
Laure regularly adds new logos to her portfolio.
Finding an offer that sounds appealing
Visual Design
Laure Oriol has built a brand for over 15 years. Therefore, she wanted to keep her logo and color palette. Her primary colors are green and grey.
To foster professionalism, I used highly contrasting pictures, which clearly separate the various sections. To lighten the site, I used a light font weight and lighter color highlights.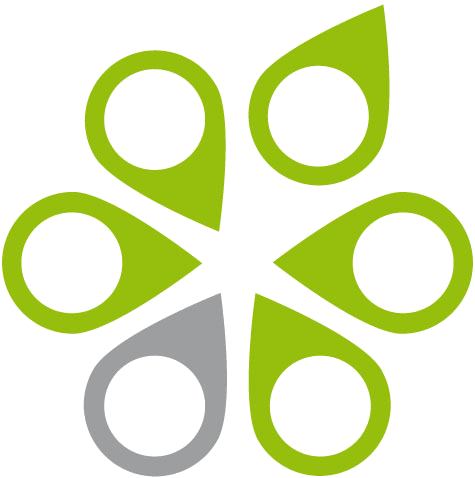 Marketing Strategy and SEO
Laure has recently decided to offer her services in English. To help with English-based searches, it is necessary to translate a website in English.
I translated all of the site and added a French/English toggle functionality. Laure reached out to clients for English testimonials.
Tech Stack
The result is a responsive website, optimized for mobile.
It's a static HTML and Javascript site. The application is available on github.
Tech Stack